About us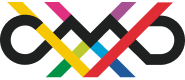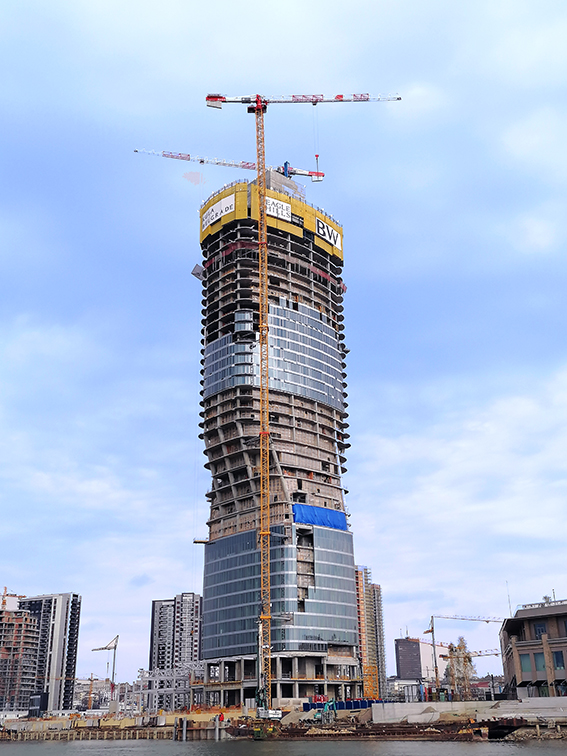 The main activity of CMD Cons Engineering is the design, consulting, engineering and construction of all types of installations (MEP). Experience in working on projects according to domestic and international standards, a dynamic, motivated and well-organized team which uses the most modern software tools, including those developed within our house have made us an efficient, accurate and reliable partner.
This is not just a marketing phrase – the vast majority of our clients have long since moved into the category of long term clients. The trust that has been built in the process and the fact that our relationship with clients has grown into a partnership, we consider one of our most important successes and strengths.
The complexity of modern installations in construction cannot be managed well if they are viewed as an isolated system – we have always seen the design of installations as a joint work with architectural and civil engineers, investors and other participants in the process. The result of such an approach is thirteen years of continuous growth, a team of more than 30 engineers, a modern software and hardware infrastructure and, most importantly, a large number of built facilities whose successful functioning is the crown of our work.
Constant work on improving the engineering potential, the design process itself and the tools used in it (primarily a true transition to BIM – Building Information Modeling design method) gives us the right to claim that we can successfully respond to any future requirements that modern facilities may have in in terms of installation.
Welcome!
Our services
Mechanical, Electrical and
Plumbing Design (MEP)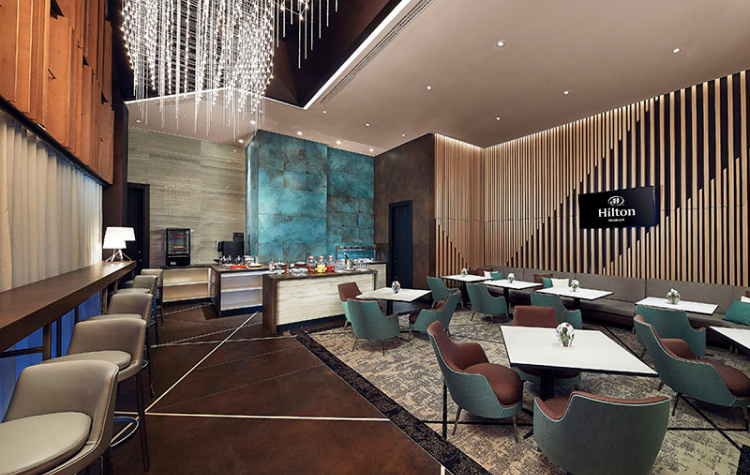 Consulting and design of all mechanical and electrical installations, public health and lighting
Building information
modelling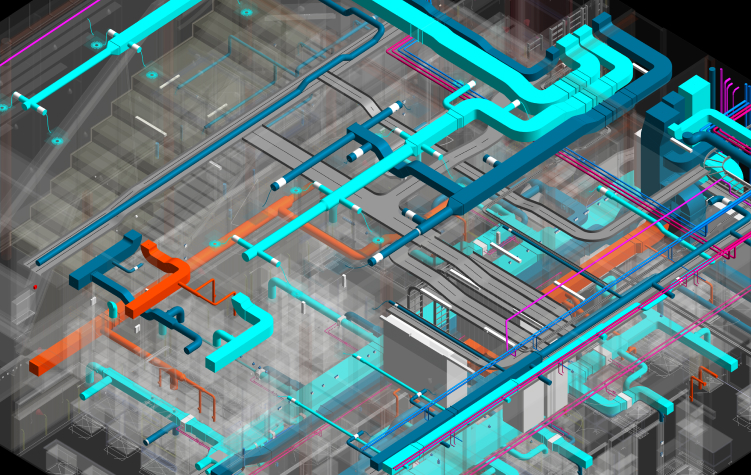 BIM is a revolutionary change in the methods of designing, building and maintaining facilities using the "digital twins" of real facilities.
Our work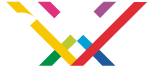 The main activity of CMD Cons Engineering is providing design, consulting and engineering services in construction and infrastructure works. We offer services in the fields of civil engineering, industry, but first of all electrical engineering. We support the investor, building contractor and end user and find the optimal solutions for the most diverse customer requirements. Years of experience in creating the  projects in accordance with national and international standards and the development of our own software solutions make us what we are today – an efficient, precise and reliable partner.
CATEGORY
TESLA GIGAFACTORY BERLIN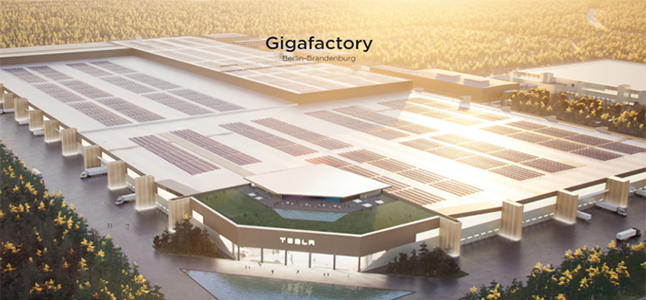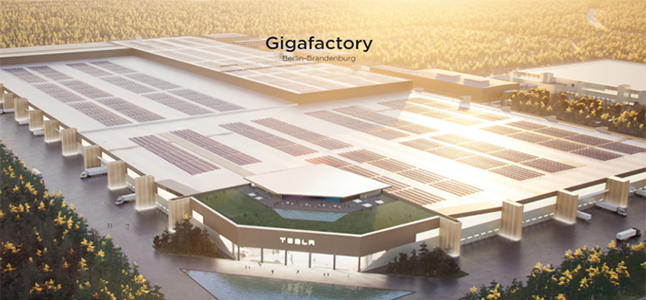 TESLA GIGAFACTORY BERLIN
The construction of this huge plant (120,000 m2), which is rightly called "Gigafactory" and is one of the most important industrial facilities in such an industrialized country as Germany, is a challenge for each of the large number of participants. Our specialization in BIM design and modeling of electrical and mechanical installations, the ability to work in an international environment, using multiple software tools, where design takes place almost at the same time as construction, has qualified us to work on a significant part of this complex project with our German partners. A particularly interesting aspect of this project is the process instrumentation (also in a BIM environment), which serves as a basis for a 3D SCADA solution.
CATEGORY
Baku Convention Center


Baku Convention Center
Baku Convention Center is a multifunctional complex located in Baku (Azerbaijan) and is the largest congress center in the Caucasus. With a large number of conference rooms and a main hall with a maximum capacity of up to 3,500 seats, this is a masterpiece of modern architecture, the work of the renowned Viennese bureau Coop Himmelblau. The main task of the CMD Cons team was to design a very complex electrical installation system in the BIM environment and in collaboration with a large multinational team from other disciplines to offer a solution that is in harmony with the uniqueness of the complex. As with many other projects, our specialization in control systems for indoor and decorative outdoor lighting and the use of software tools developed in-house have enabled us to respond successfully to this challenge.


Hotel Hilton
As the first hotel in Belgrade of one of the world's largest hotel chains Hilton, with an area of 38,000 m2, with 242 luxury rooms and suites, numerous facilities and four levels of underground garage, this hotel has a special place in our portfolio. The CMD Team has designed all types of electrical installations from the begin to the end of this project, according to the highest level of the standard of a renowned franchise. The results of our work on lighting design, lighting control system, BMS and all other types of electrical installations have confirmed our leading position in these types of projects. By successful operation of all the systems we designed (commissioning), we confirmed that the project documentation we deliever is the result of many years of experience and broad knowledge in the field of MEP engineering, what the client was able to recognize and evaluate by continuous cooperation and engagement of our house on their future projects.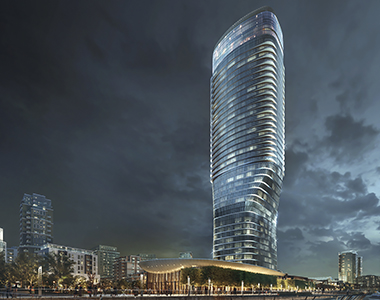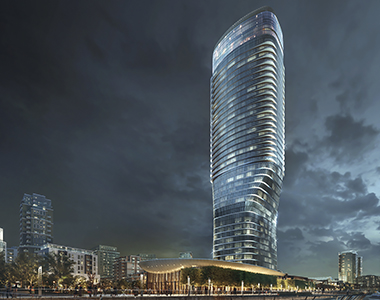 BW Tower
The tallest building in the region with 168m and an extraordinary view of the Sava River. This is the most dominant object of the project Belgrade Waterfront, with 42 floors, 12 of which are occupied by the exclusive St. Regis hotel and with a total gross area of over 65,000 m2, of which 48,000 m2 is located in the aboveground part. The extreme complexity of the installations on this facility required the development of project documentation in a BIM (building information model) environment. Our team is in charge of verifying the preliminary design, creating a BIM model of installations with a high level of detail (LOD 350) and preparation of shop drawings according to which the construction is executed. Working on several locations (construction site, project bureau), coordination of a multinational and complexly structured team, exclusivity of the facility, interior solutions and location, ultra-compact design and careful planning, make this project one of our most important references.
CATEGORY
Philharmonic Skopje


Philharmonic Skopje
The Macedonian Philharmonic in Skopje, whose new building represents an almost unique modernist example of architecture within the project "Skopje 2014", has an area of 12,400 square meters on three levels, including two halls, of which the big one has a capacity of 1,000 seats. Our specialization in lighting design and lighting control systems has qualified us to design and then put into operation a lighting control system, which is integrated into the stage lighting control system as needed. In this way, this impressive architectural work was complemented by static and dynamic lighting effects on public use areas, what makes musical events and festivities spectacular. At the same time, with the appropriate use of sensors and other control systems, the energy efficiency of the building is maintained at the maximum possible level.


The Branko Bridge is not only an important part of the transport infrastructure, but also an inevitable and important part of the panorama of the old town of Belgrade. In order to make this slim bridge look more attractive at night and at the same time to make it more energy efficient, our team designed decorative lighting (visual solution and effects) and a complex lighting control system with which this solution is implemented and then put everything into operation. The system consists of 8000 individually controllable pixels and 180 individually controllable RGB reflectors, which are supplied by 36 distribution cabinets of the optical communication infrastructure. It is currently the largest and most attractive implementation of this type of decorative lighting (direct view), which is achieved with 4 times less energy consumption compared to the previous solution with conventional technology. Such an increase in performance and a reduction in consumption make this project one of our most important references.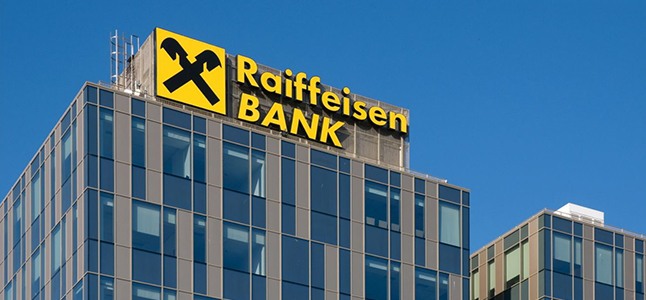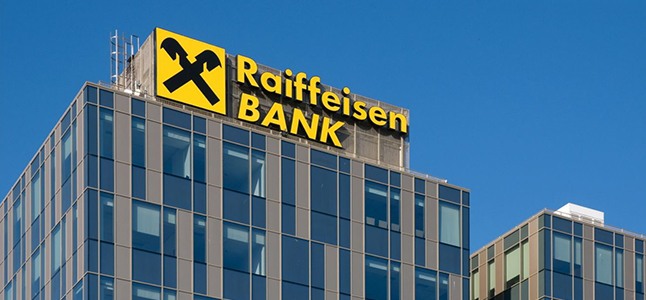 Raiffeisenbank
The building is the regional headquarters of one of the most important European financial houses with an area of 21,000 m2 and very sophisticated building technology. Although this is one of our first projects, it is one of our most important references for commercial buildings of this type. Our team was in charge of designing complete electrical installations and we have shown the ability to create documentation of a very high level of quality within a short period of time and in a complex environment, what become our permanent characteristic. Particularly interesting in this project is the power supply for the server/ data center, which combines main power lines, redundant generators and UPSs so that the data center works without interruption and interference, regardless of external circumstances.


New Dorcol
Residential and business complex in the core of the old part of Belgrade, "Novi Dorcol" offers residential and commercial space of about 100,000 m2 with a SPA center, an amazing restaurant and many other service outlets. The residents' comfort is further enhanced by the application of smart-house solutions in the entire complex – all apartments, SPA center, restaurant and outdoor lighting of the complex are controlled by state-of-the-art management systems, which, in addition to comfort, raises the energy efficiency of the complex and improves user safety. Our team for electrical and mechanical installations has successfully passed all phases of this project through active cooperation with the investor and other project participants – from the conceptual design, through the construction permit design to the construction project and supervision.
Team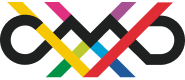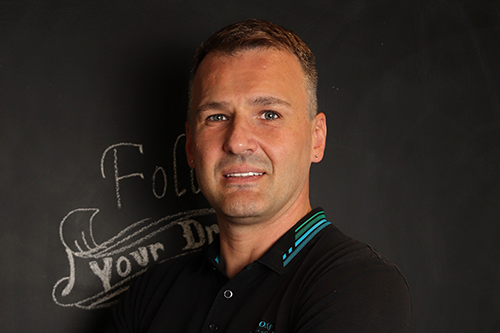 Vladimir Martać
Director
Company director and project manager with more than 16 years of experience in project management and consulting. My task is to set goals and ensure the successful implementation of each project on time. With good organization and planning, excellent communication with clients and employees and providing a stimulating work atmosphere, success is inevitable. What distinguishes me from others is a positive spirit, originality, enthusiasm, striving for innovation and a look into the future. I see the recognizability and dissemination of CMD projects and the tendency towards further business expansion as something to which every person in the company contributes, but also as something that bears my personal stamp and I am very proud of that.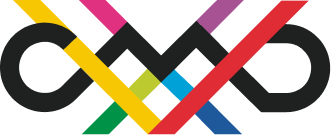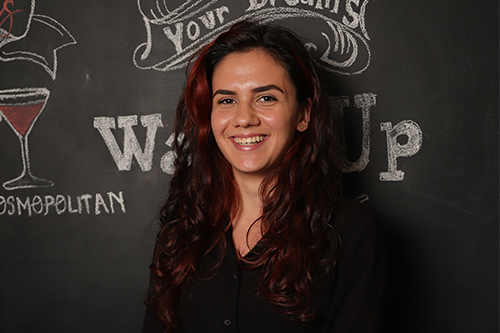 Dušica Perić
CAD / BIM technician
As the youngest worker in the company, an architectural technician by profession, I use programs – AutoCad, Revit, MS office package, ArchiCad. I love my job and my goal is to improve and progress as much as possible, to gain experience and knowledge and thus contribute to my business tasks and company. I am a very ambitious and hard-working person, I finish my duties meticulously and on time. I am open to listening to and appreciate the advice of my colleagues who are older and more experienced. My hobbies are sports, photography, painting and fashion.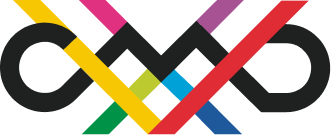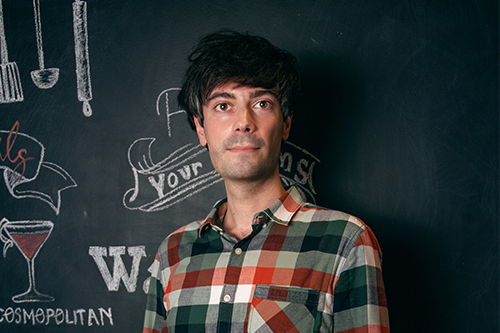 Aleksa Tamindžić
BIM Coordinator
The development of new technologies has inevitably led to the digital transformation in construction, which is of special importance in the field of design of complex electrical and mechanical installations and systems. As a BIM coordinator, my main task is to respond to demands for coordination among different disciplines during the project planning – in order to avoid errors in the execution phase and to improve schedule and cost control. Besides my work, I am interested in art and philosophy.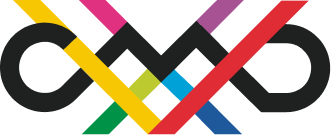 Bojan Jovanović
Senior Design Engineer
I am signal and telecommunication engineer, also in charge of design of fire and gas detection systems. I meet all customer requirements and approach each project professionally. I participate in providing solutions to any problem and preparing complete project documentation. I have completed studies of new energy technologies. In my free time I play sports and play chess.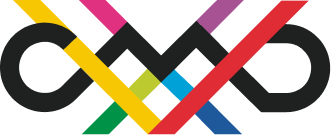 Bojan Puzović
Lead Electrical Engineer
As a Lead Electrical Engineer I deal with the preparation of project and technical documentation related to low voltage installations in buildings (residential and business buildings, hotels, schools, supermarkets, etc.), as well as the preparation of budgets and technical specifications and coordination among other disciplines as well as resolving clashes between MEP installations. I am experienced in designing according to Serbian, French and Russian standards and have participated in design and professional supervision on construction sites. I have completed a master's degree in electrical engineering and computer science, I speak English and French.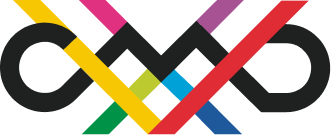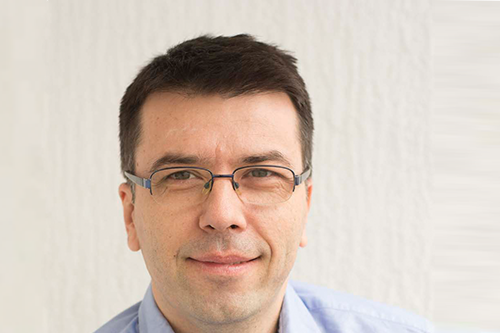 Borivoje Baković
Director
Director and leading mechanical engineer with over 18 years of experience in the field of design and consulting. I have worked on a wide range of projects, residential, cultural and commercial buildings, from the conceptual design to the handover of the project, in Serbia as well as in Europe, Asia and Africa.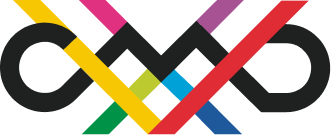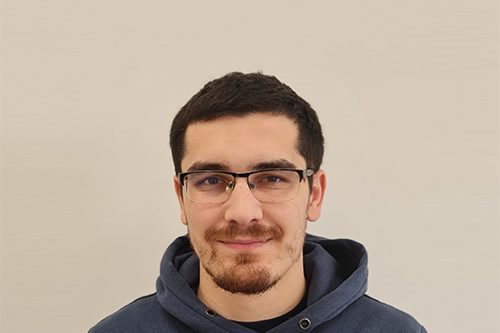 Danijel Kajan
Mechanical Engineer
My main role in the company is to design thermotechnical installations. So far, I have participated in several different projects where I have had great opportunities to further improve my AutoCAD and Revit skills. I am very dedicated to my job and I enjoy it, especially because I work in a team whose members understand and complement each other, and that contributes to the feeling that I am constantly growing in my career, which is my current goal. In my free time, I play rugby and I am a member of the national team, I like to spend time in nature and explore and through travel I like to visit new places and meet new people.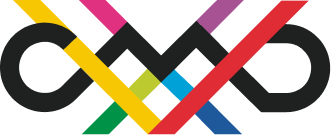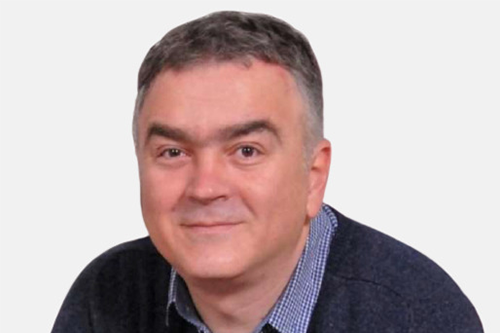 Dejan Purić
CAD / BIM technician
Mechanical engineer with a degree from the Technical College, Department of Thermotechnics in Subotica. I design thermotechnical installations and sprinkler systems. I use modern software solutions such as Revit, AutoCAD, MagiCAD. I like to gain new knowledge and discover new software tools that can help me in my daily work. I spent some time in Russia where I worked on projects in the field of thermotechnics. I speak English, Russian and a little bit German. I love spending time in nature with family and friends and playing bass guitar.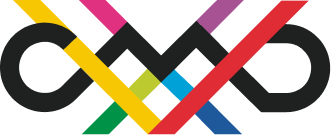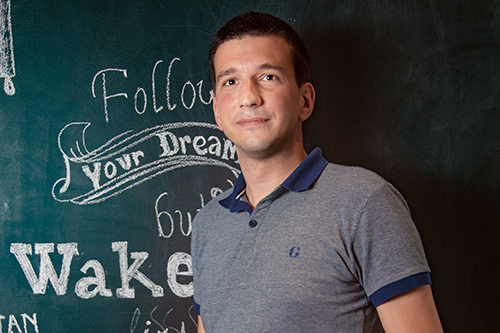 Djordje Janjikopanji
Hydraulic Engineer
Master Engineer of Civil Engineering, Hydraulic Engineering, who is in charge of the design and modeling of plumbing installations. I am always open to new business challenges, I am fan of sports, especially basketball, which I played in my youth, traveling and going to nature.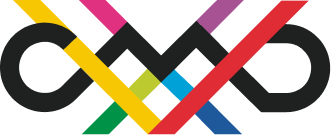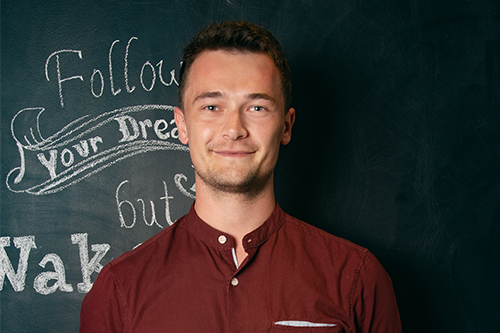 Dušan Gatić
Project Manager
I graduated in 2017 at the Faculty of Mechanical Engineering in Belgrade at the Department of Thermotechnics. With more than five years of experience in designing mechanical installations, I am someone who, with my good organizational skills, has the role of the leader of the design team. I recognize the qualities of each member of my team very well and use in the best way what I have at my disposal. The result is the quality and timely creation of the project documentation. Coming up with new Ideas and being creative, I respond to all customer requests and find the most ideal technical solution. I use my free time for sports, of which I especially single out many years of playing football as a goalkeeper.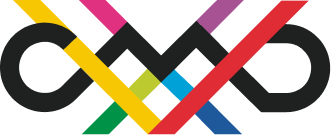 Ivan Patenković
Director
I am the director of the company with twenty years of experience in designing and performing electrical installations, with a special emphasis on lighting and often programming. I create, solve and learn with my colleagues, and when it is possible, and it is almost always possible, I try to have fun along the way.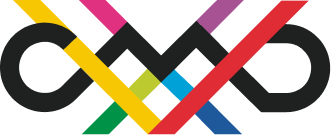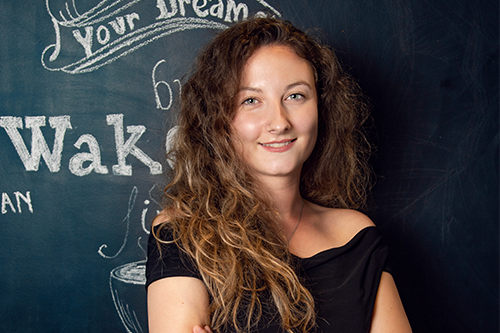 Lila Jovanović
BIM engineer
I have a degree in civil engineering and I am currently engaged in BIM in all disciplines. I am always ready for further training and new challenges. I am a very communicative, always smiling and positive person. In my free time I like to travel, learn foreign languages and dance.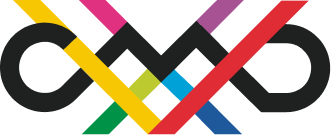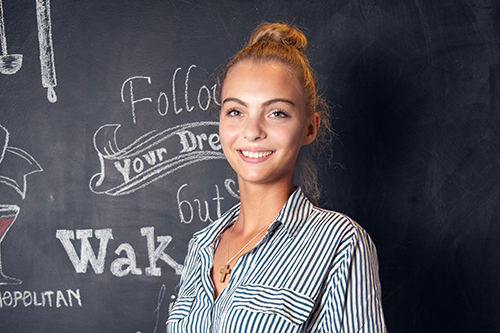 Ljiljana Živanović
CAD / BIM technician
I am a civil engineering technician by profession, graduated from architecture school and work on projects using AutoCAD and Revit. In my free time I do sports and take part in other social activities.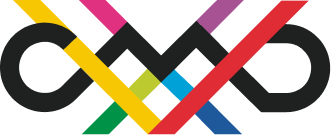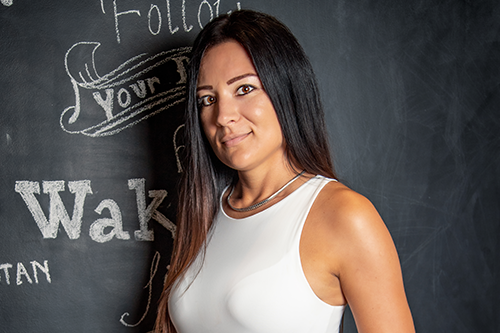 Marija Milisavljević
Office Manager
As an office manager, I am the first person with whom our clients and associates get in touch either by phone, email or when visiting our pleasant business environment. I am involved in organizational affairs, finance, marketing, translation and HR. I completed a master's degree in German language and literature and I am also talented in other languages, painting, interior design, tennis.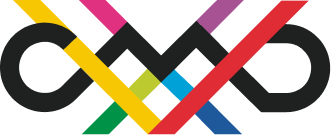 Marijana Ognjanović
CAD / BIM technician
In the position of BIM draftman, I have the opportunity to work on leading projects in the company, in the country and abroad. I am an architectural engineer by profession. I love my job because I always have the opportunity to learn something new, each project is done in a certain program and according to certain rules. In my free time, I like to research new interior design ideas, read books and meet up with friends.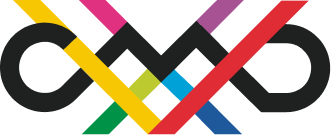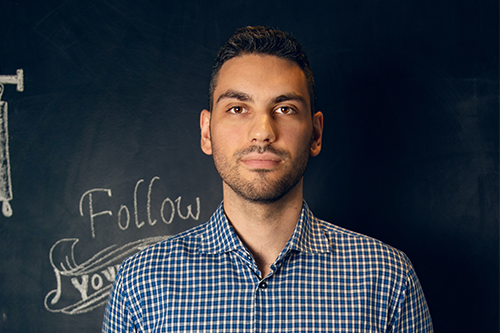 Mihailo Savić
Design engineer
I have good knowledge of AutoCAD software and Microsoft Office applications. I am available to all colleagues in solving and discussing situations and problems, because in that way I improve and complete my knowledge. I am very communicative and sociable person. Electrical installations are not the only thing I have an affinity for, I also deal with programming and, among other things, I have knowledge of Python and Cpp. I like to travel and explore new places. I work as a model in the Select modeling agency and I was a member of the Partizan volleyball club for many years. My motto is "Every day I progress more and more in every way".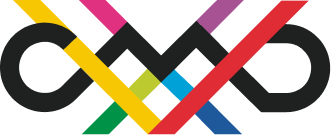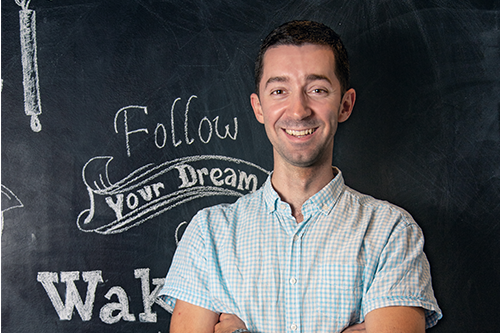 Mihailo Vranić
Mechanical Engineer
In the position of mechanical engineer, I deal with the design of thermo-technical installations, calculations, preparation of technical documentation using newer generation software. I am a communicative and flexible person and my goal is to improve and make daily progress. In my free time I like to spend time in nature, I go fishing, and I am also a fan of skiing.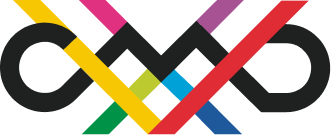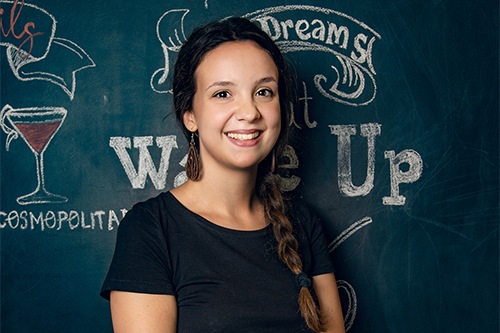 Milena Lekić
Design Coordinator
I finished my master's degree at the Faculty of Electrical Engineering in Belgrade. I design electrical installations, lighting systems, smart homes using Revit and AutoCAD. I am motivated by the opportunity to learn about new technologies and improve in the spheres of our company's activities. I enjoy working in a team, I am communicative and ready for challenges. Outside the office, I am interested in everything from philosophy, through astronomy, to cooking, but I may prefer to spend my free time with friends with good food and music or in nature in a new adventure.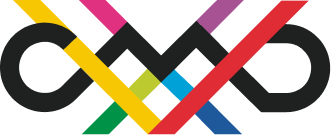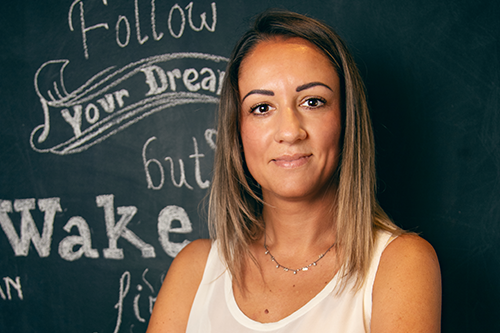 Mirela Erkić
Project Manager
As a licensed civil engineer with many years of experience, I deal with the preparation of project-technical documentation and project management in the field of hydraulic installations. My main task is to define the technical solution, project criteria and limitations and to and to organize and support my project team in continuous cooperation with other project participants until the project is realized. Besides designing, I also deal with construction and execution supervision and with this experience and knowledge I contribute to the definition of quality and practical design solutions.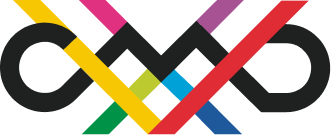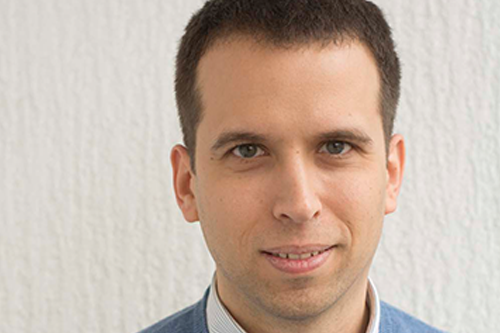 Nemanja Ivković
Project Manager
Mechanical engineer with many years of experience in designing thermotechnical installations, currently in the position of engineer on the construction site. Short deadlines and work under pressure, which are commonplace on the construction site, are not a problem for me. I strive for continuous professional development and acquisition of new knowledge and skills. I spend my free time with my family.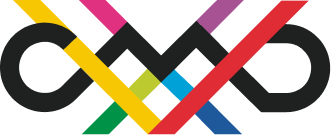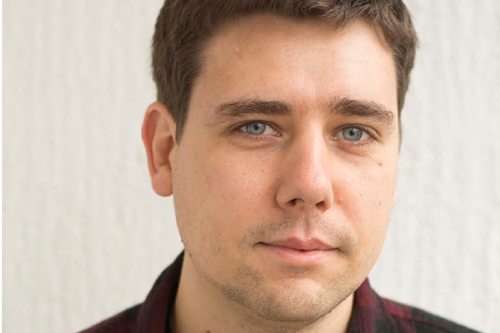 Nenad Stajić
Project Manager
Master of Mechanical Engineering, graduated from Faculty of Technical Sciences Novi Sad in 2015. As a designer of thermotechnical installations, I also participate in creating a strategy for BIM implementation with the aim of maintaining standards and productivity, creating 3D models with the coordination of installations within the building. All with the goal of the best possible project-technical documentation, as a final product. I am a member of the rowing club and a fan of sports of extreme physical endurance.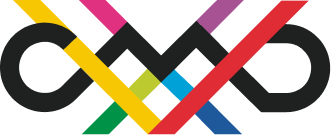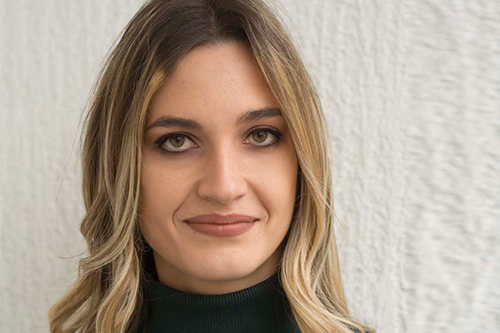 Nina Stamatović
Senior design engineer
I have gained experience in designing electrical installations in the company through work on many projects. I am independent and skilled in the practical application of the acquired knowledge. I have excellent communication with colleagues, we all function as one big team, which is an additional advantage and encouragement in my workplace.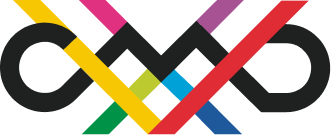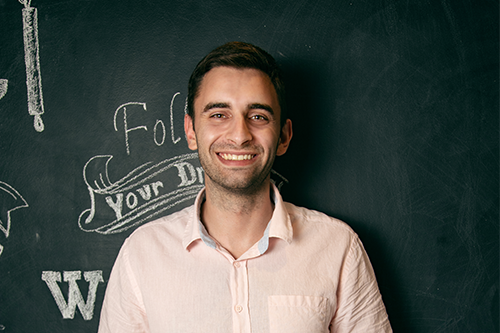 Predrag Stojadinović
Senior Design Engineer
I work as a Electrical Designer Engineer, I use AutoCad, Revit, Dialux and Microsoft Office. I am able to make decisions independently and take responsibility and I do not hesitate to seek advice and learn new things from more experienced colleagues. I am always available to my colleagues both professionally and privately. Privately, I am sociable and communicative, I like to meet new people and travel, I played basketball and I am also interested in extreme sports, I parachuted from a plane.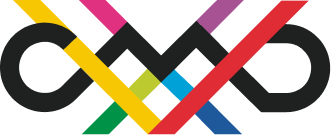 Rade Kalinić
Design engineer
A young electrical engineer capable of leading projects independently from initial planning to the very end of the design phase. Besides design of electrical installations, I'm also interested in solar energy. Recreational sports and a rich social life are mandatory things outside the office.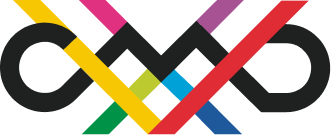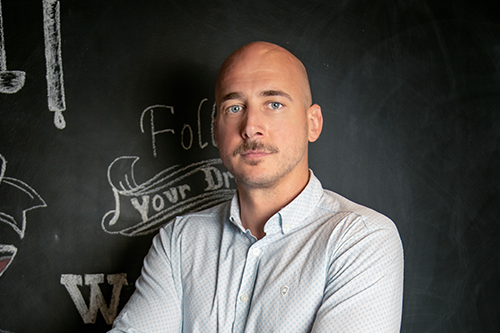 Slavko Bursać
Lead Electrical Engineer
I have good organizational skills and experience in selecting priorities in business tasks and activities, and in accordance with that, the projects I work on are always submitted within the given deadline. Through my work experience, I also gained excellent communication skills. I am a team player, I have worked on various projects, in teams of different dynamics and composition. I have a positive and optimistic attitude towards activities, people and events.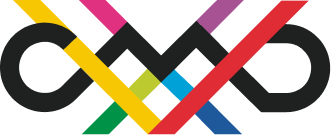 Snežana Ciković
Hydraulic Engineer
Master Engineer of Civil Engineering, I design hydraulic installations as part of a multidisciplinary team on the preparation of project technical documentation in the field of construction and communal infrastructure. My role in the project team is to define the technical solution with the accompanying hydraulic calculations and analyzes and cooperation with other participants in the project.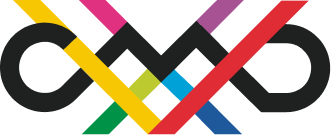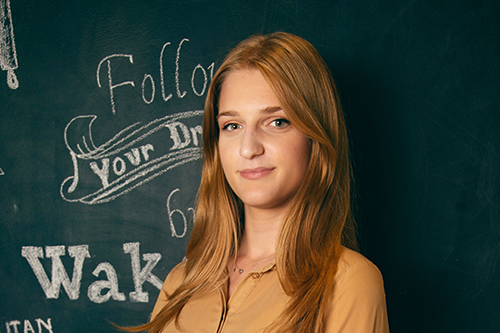 Teodora Karaleić
Mechanical Engineer
I am a mechanical engineer by profession and I am currently studying for a master's degree in thermotechnics. Therefore, my daily task is design of thermotechnical systems in buildings using AutoCad, Revit and other software. Besides work, I do sports and like to travel with family and friends.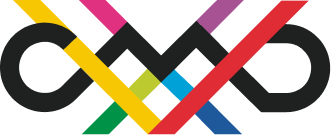 Vuk Garić
Mechanical Engineer
In 2019 I finished my master's degree at the Faculty of Mechanical Engineering in Belgrade. I am in charge of design of thermotechnical installations and I am involved in the development of a large number of projects in our company. In my spare time I play basketball, fish, ski, read books and develop professionally.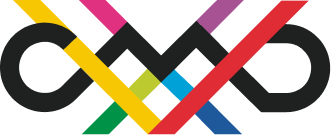 OUR PRESENCE AROUND THE GLOBE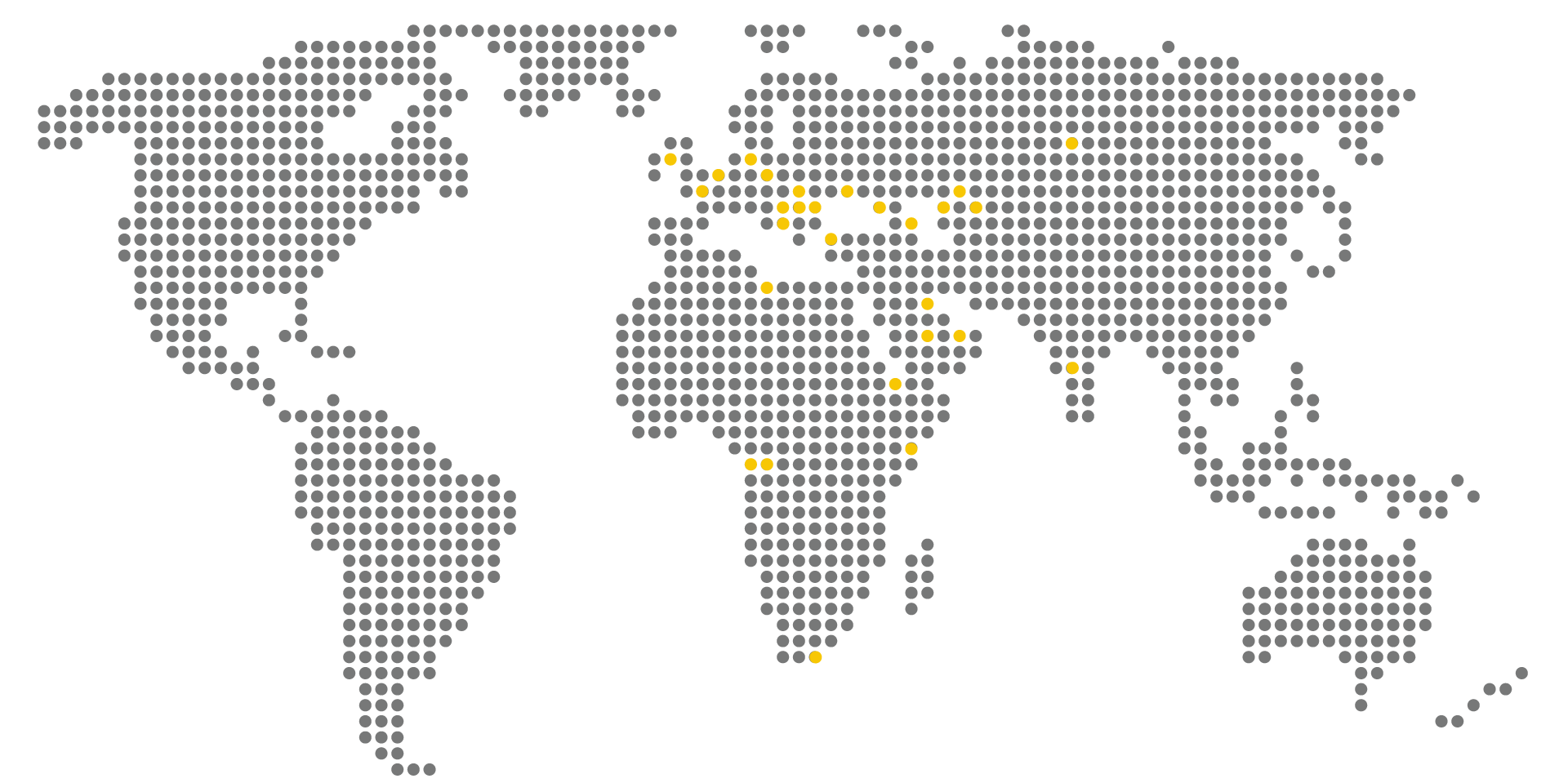 United Kingdom
France
Netherlands
Germany
Austria
Serbia
Montenegro
Bulgaria
North Macedonia
Bosnia and Herzegovina
Russia
Ukraine
Turkey
Tajikistan
Azerbaijan
Georgia
Uzbekistan
Kazakhstan
Libya
Gabon
Congo
Djibouti
Kenya
South African Republic
Dubai
Abu Dhabi
Qatar
India
Contact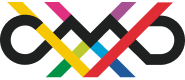 Jurija Gagarina 36d
11070 New Belgrade, Serbia
+381 11 411 8 114
office@cmdcons.com